Joined

May 14, 2011
Messages

201
Well, I managed to go hunting today. It was an active evening for me, I saw 5 gobblers, ripped up 3-5 deer walking in and saw at least 3 bucks.. 2 of which are now in the cooler..
The larger buck of the two, I actually have on Game Camera a few nights ago....
Here are the BEFORE pictures
YES, there is another buck in the background, he's about the same size as the one in the foreground..
Notice the crooked browtines....
Now, Here are the AFTER pictures....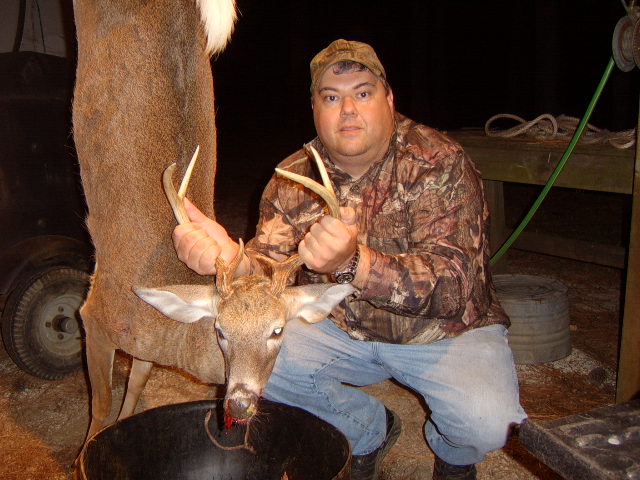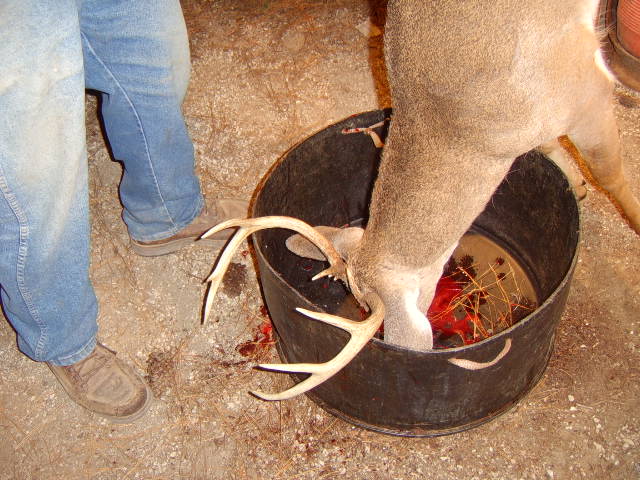 Notice the crooked browtines.
I actually had a smaller buck on the ground when this one could not resist the "Bleat in Heat" can I kept using every 10 minutes.. he was approximately 25 yards from me when he walked out..
This buck was already laid out in the foodplot, only 50 yards from where the larger buck came out..
All in all, I saw at least 3 legal bucks, the smaller buck was actually head butted and one-sided fought by another equal sized buck that decided it was time to win a fight (against a dead opponent)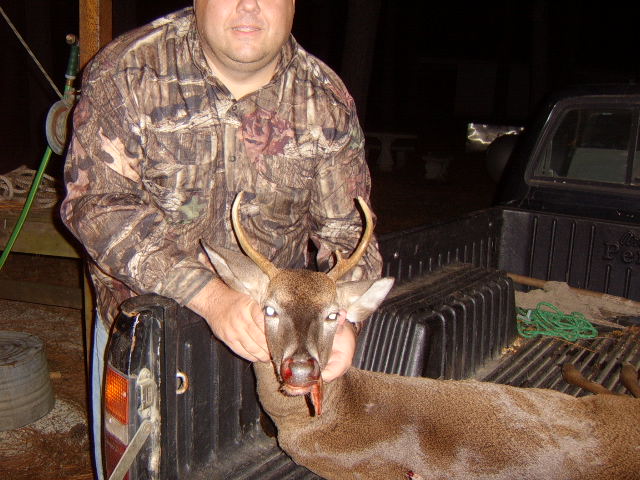 It was a great evening in the woods....
SC