Joined

Dec 23, 2009
Messages

1,872
Location
A very good friend of mine ( No, it was not me. :lol: ) has found himself in a quandary. It seems that one night a few years ago he got slightly inebriated and ordered some knives... several times
. He was surprised when they showed up at his house several weeks later. Unable to send them back, he put them away and forgot about them for 8 or 9 years. He found them while moving and asked if I might know anyone who would be interested in purchasing them. He would like to sell them all as a package deal but will consider individual purchases. He has 11 of the 630's and 9 of the 650's would like to get 10.00 each plus shipping or a FTF.
Thanks in advance for looking.
Dave
PS: These are Chinese not USA. The sheath is very sturdy. I'm getting one for my wife to use as a paring or boning knife.
[/img]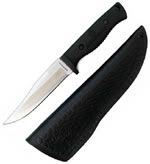 [/img]