Joined

Dec 23, 2009
Messages

1,872
Location
Ruger SP101 .327 Mag.
Hogue Monogrip added.
Put 32S&W Long by Aquila' Magtech, Homerolled semi-jacketed hollow points and Federal .327Mags through it. Did not like the Aquila initially. Loved the Homerolled, and really loved the Magnums. Shot point of aim @7yds. The action was stiff for first 20 rounds. Stopped after each 5 rounds to run brush through barrel and cylinders. It loosened up nicely. Recoil with 32 long is negligible. Magnum is snappy but not unpleasant if you don't bark your knuckle. ( with factory grips) added Hogue grip and it is very pleasant to shoot. It is loud!!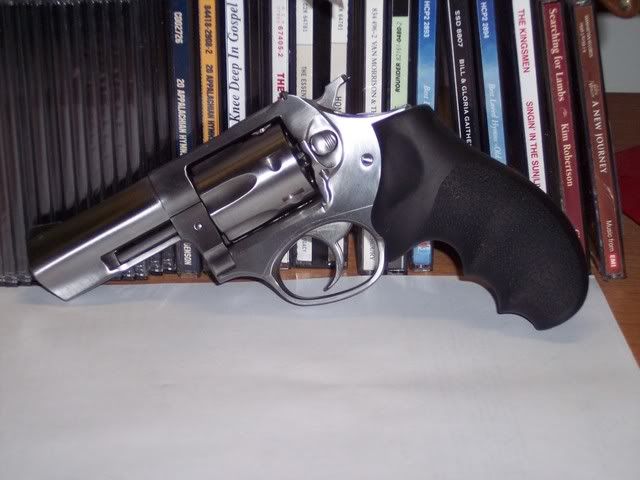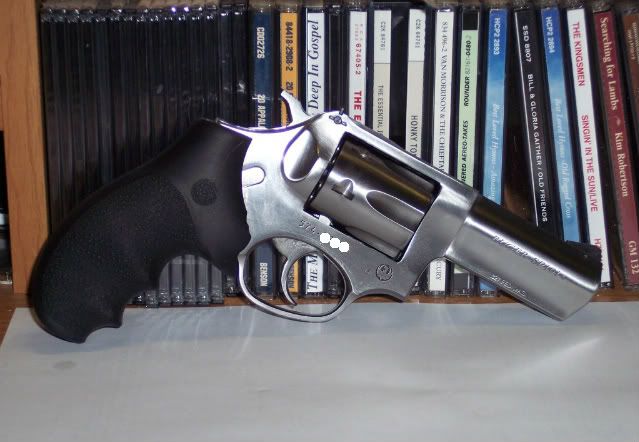 Gotta love the four shot group in the middle. Gun shoots better than I can.