Joined

Oct 7, 2011
Messages

115
Now that I have a captive gun loving audience, I have people to share this story with...
A few years back, I picked up a mil-spec Springfield 1911-A1. I was going to keep it stock...but that lasted all of 15 minutes. So, I slowly went about tuning it up. I moved slowly, but over the years added a few basics like a trigger and beaver-tail to it (using ATP for gunsmithing).
Well, one day I decide to add a flat main spring housing and a strong side extended safety. I dropped it off at ATP and was pretty specific about what I wanted done. Three months and several phone calls later, ATP said it was ready. I went to pick it up and discovered an ambi-safety and magwell were also installed (umm...not what I ordered). The bill was over twice what was quoted, and to top it off the magwell was so poorly installed, that the gun wouldn't accept magazines...yes, you read that right, the magwell actually prevented me from loading the gun. By the way, the safety/sear fit was garbage, and the gun was an A.D. waiting to happen.
So...I was pretty bummed out. My wife advised I trade the thing and just buy something else. I sent Tom Gresham an email, and he read it on his radio show with Massad Ayoob...both suggesting I chunk it and get an XD.
Then I ran into Dale Hanna (who I met through BELT), and he asked for one chance to see if he could salvage it.
I'm not bragging about the gun, but it is officially bad-ass. What I wanted to share, with as many low country gun lovers as possible, is that Dale Hanna can be trusted and does really great work.
It was also stripped, re-parkerized, and duracoated by Mike Santos (Overlord Customs) and he really went the extra mile for me on the finish.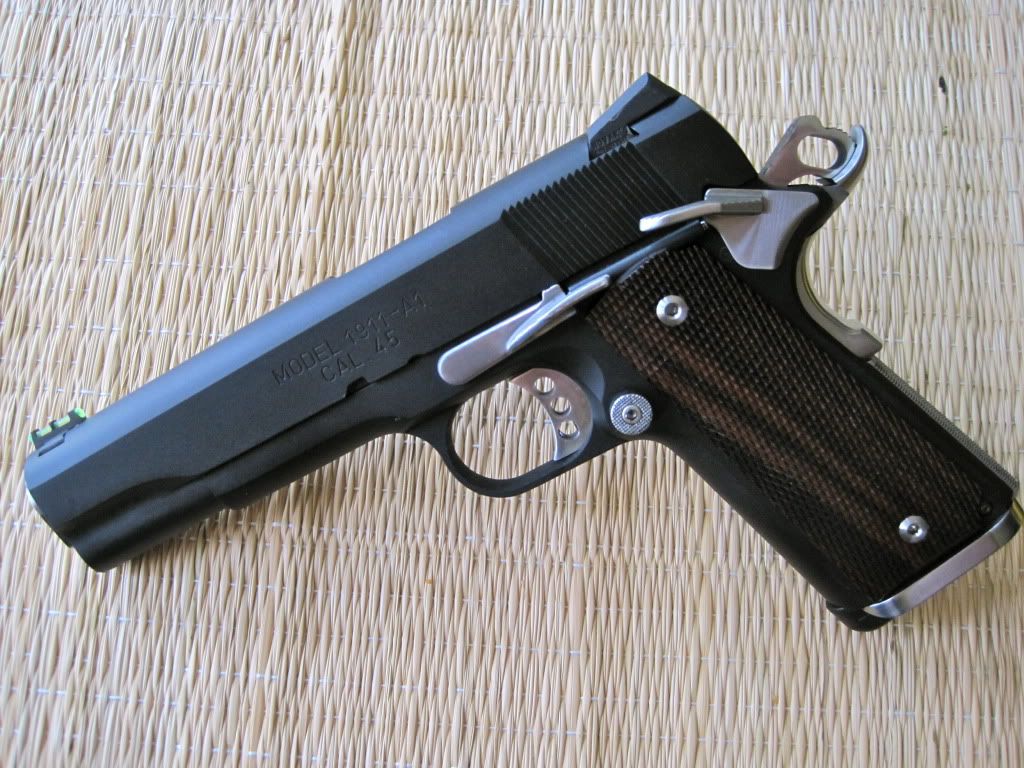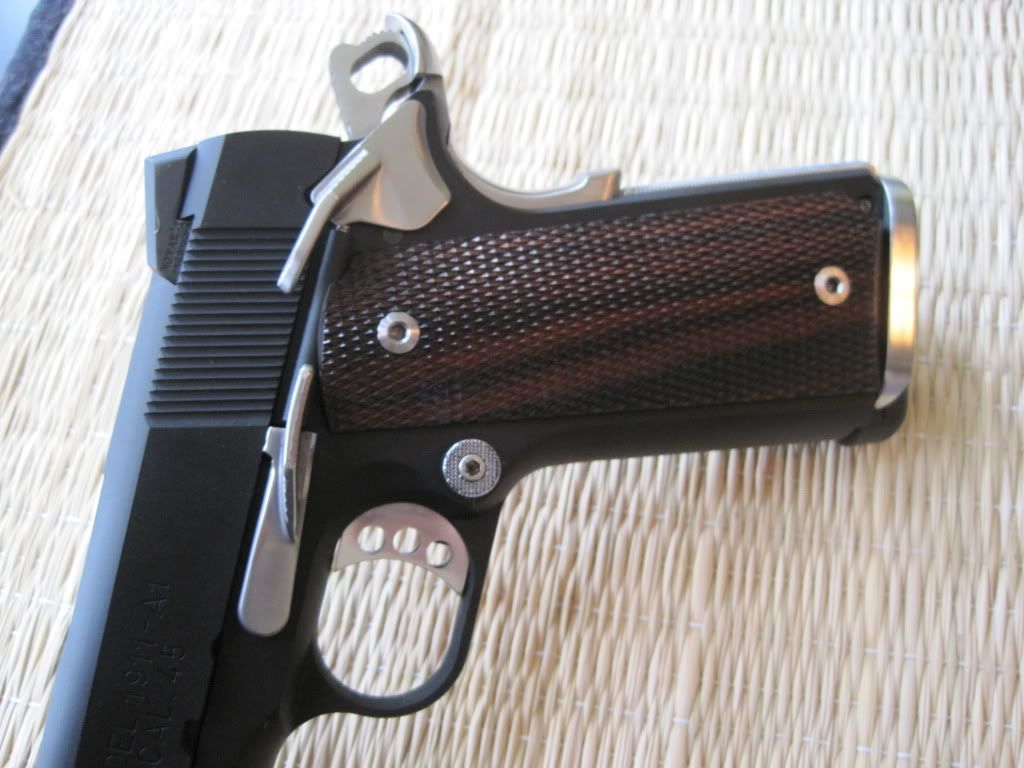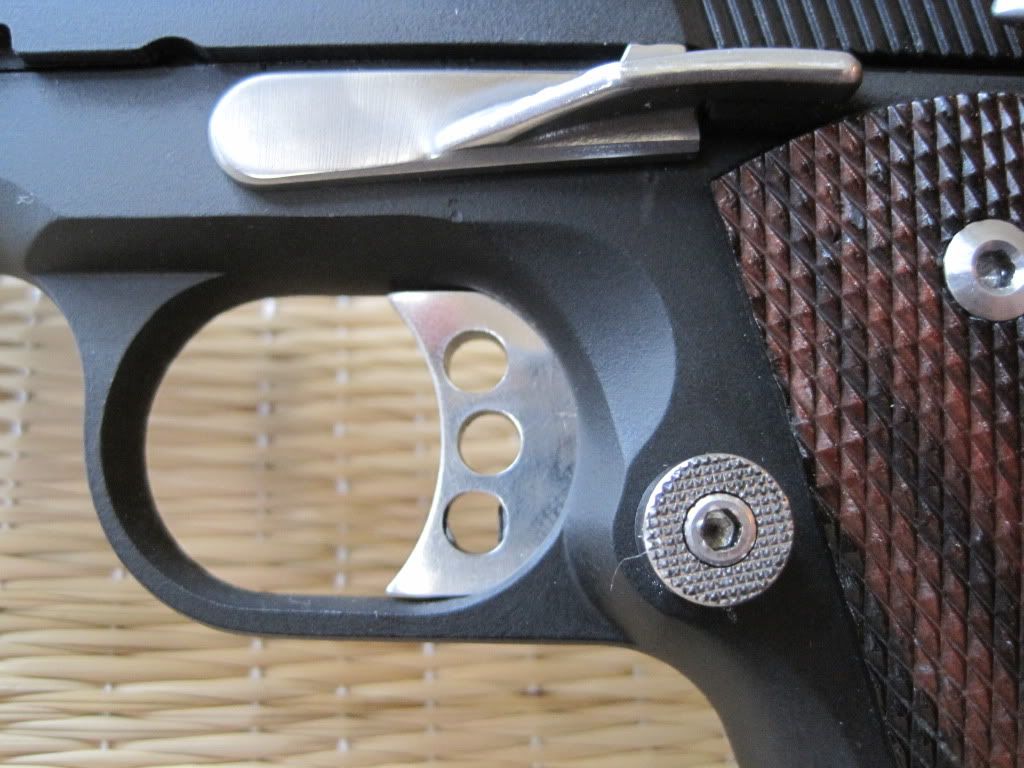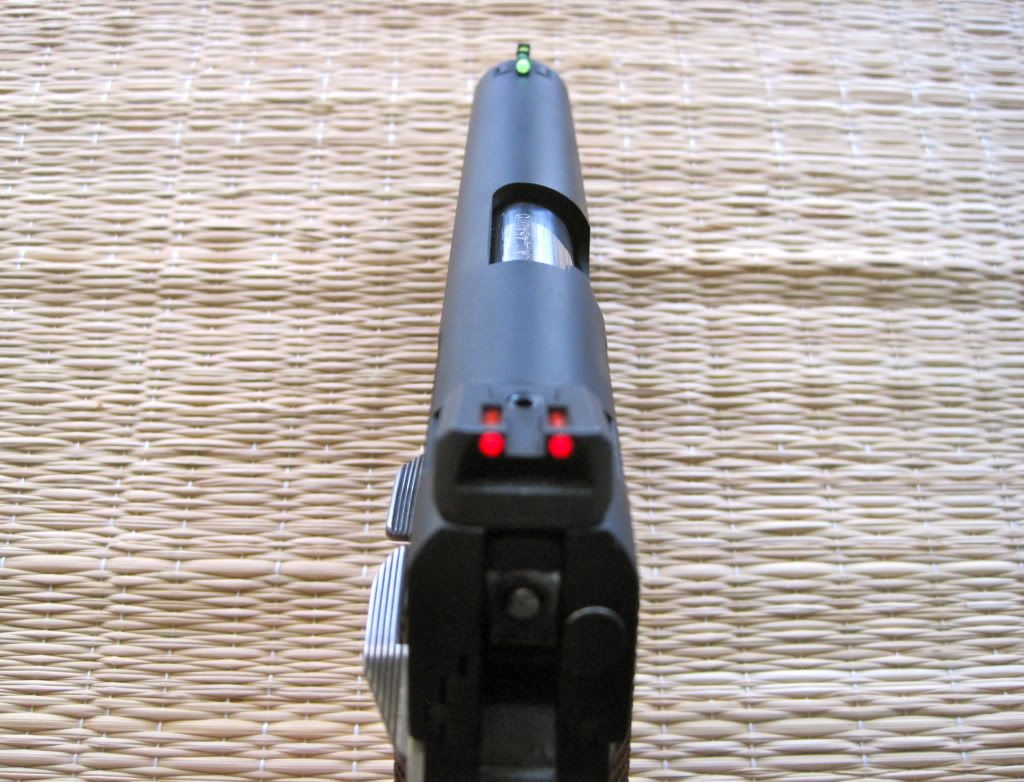 Just wanted to share.