Looking for a Glock like single stack 9mm? Well, there's finally one out on the market! (besides Kahr)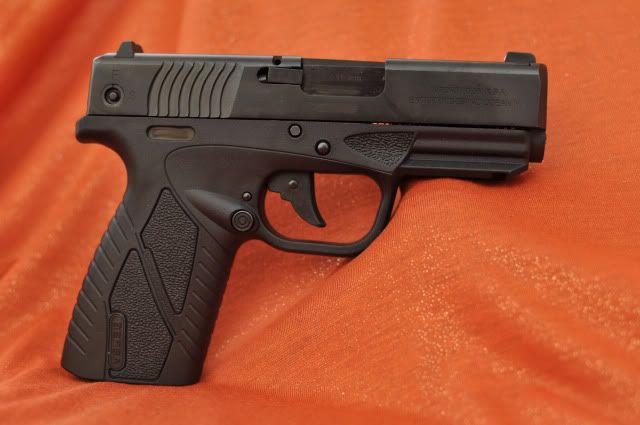 It took us a little over two weeks to get this from Budsgunshop.com, but after we contacted the shipping manger, we had it in hand two days later. The day we received it the website showed they were sold out. Yikes!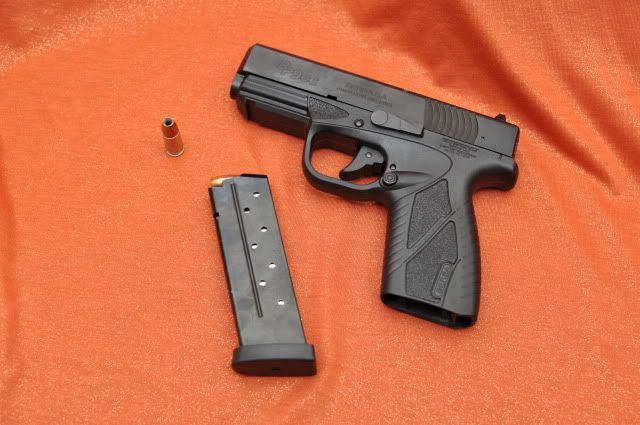 It's important to note that I haven't had a chance to shoot it yet (was going to do that tomorrow, but weather is not permitting. :cry: ) but I already really like this gun!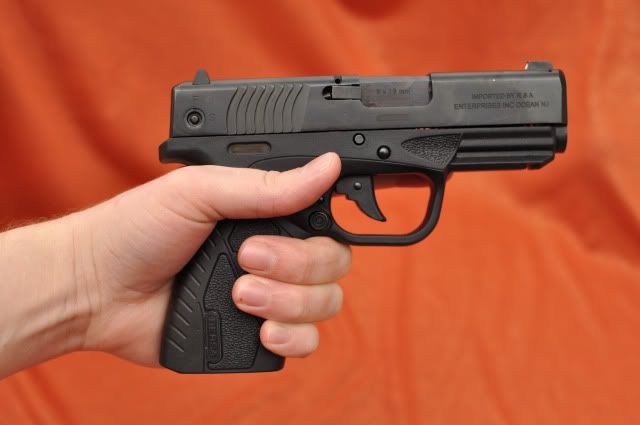 It's a single stack, so for someone with small hands like me, it fits great in my hands and my finger can still reach the trigger easily; something I had problems with on double stack guns.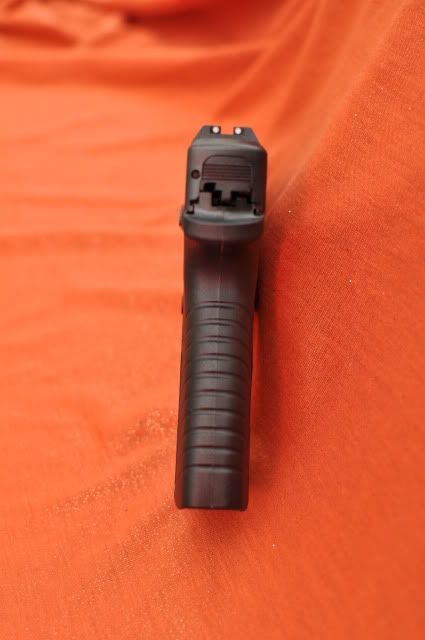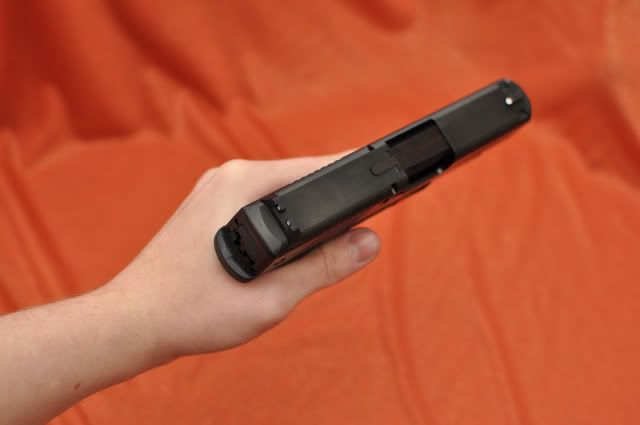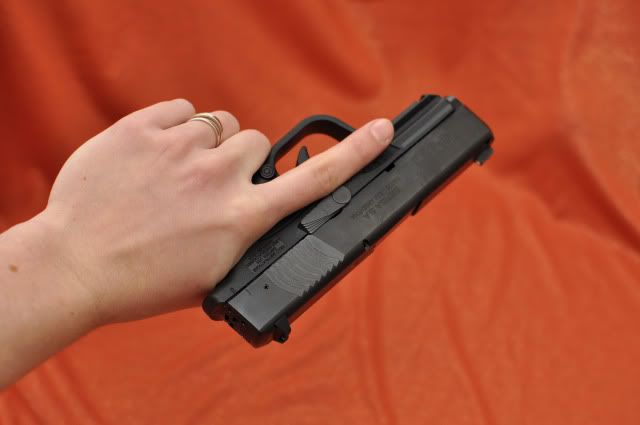 No external safeties to fiddle with, just like Glock. Some people don't like that; I do. It does have the standard Bersa "lock" on it, so you can lock it for storage or safety, if desired.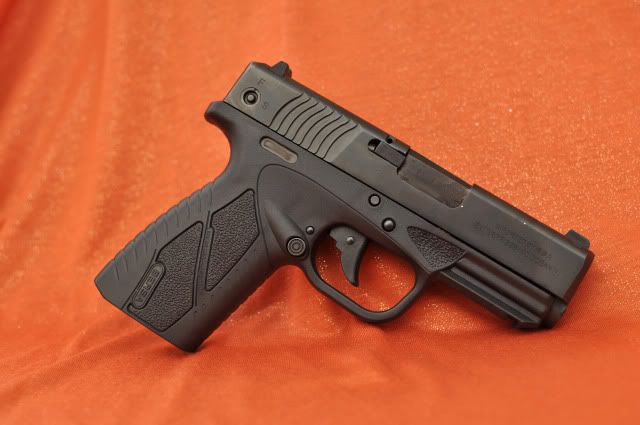 It has Glock like sights; much more visible than the sights on the Thunder models.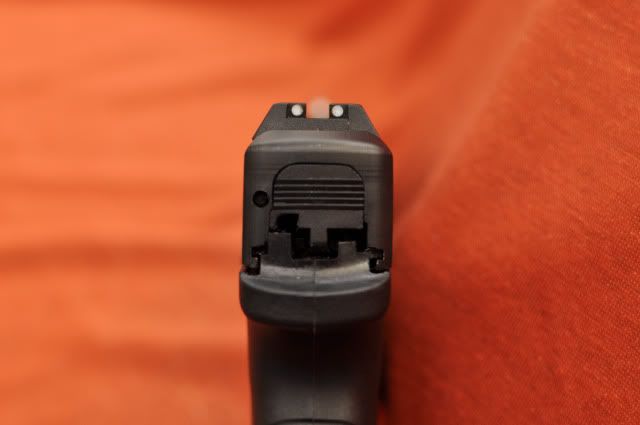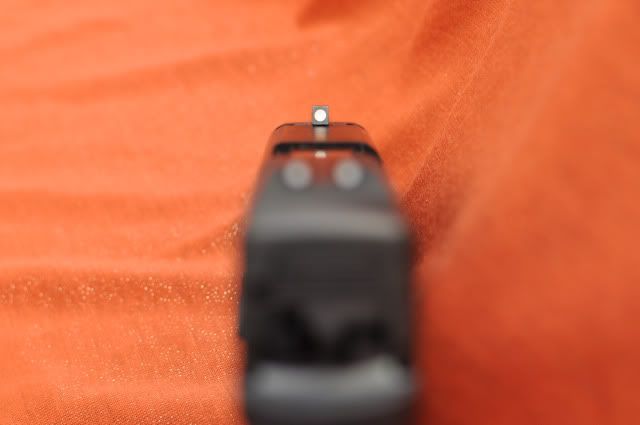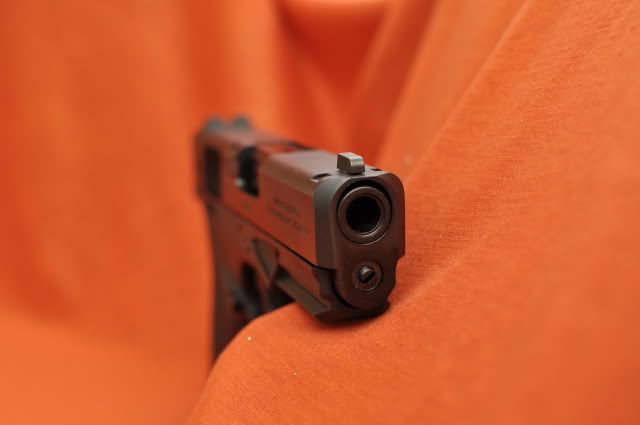 It has an ambidextrous mag release, which is nice, since I'm a lefty, but shoot right handed. If I need to switch, everything is still accessible.
It has two loaded chamber indicators (the extractor seems to dual function as an indicator), one on the top and one on the right side. I took pictures of it unloaded, and loaded, to show the difference.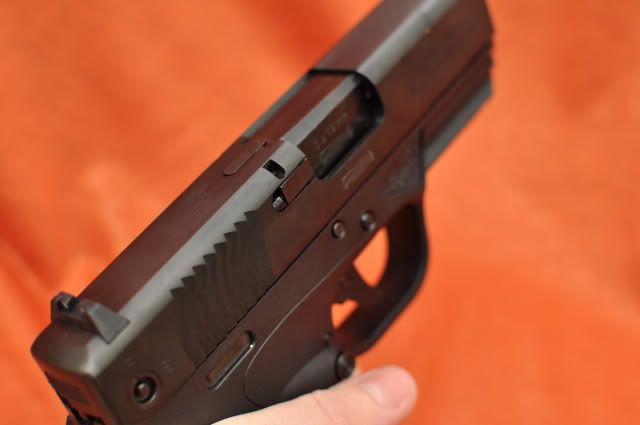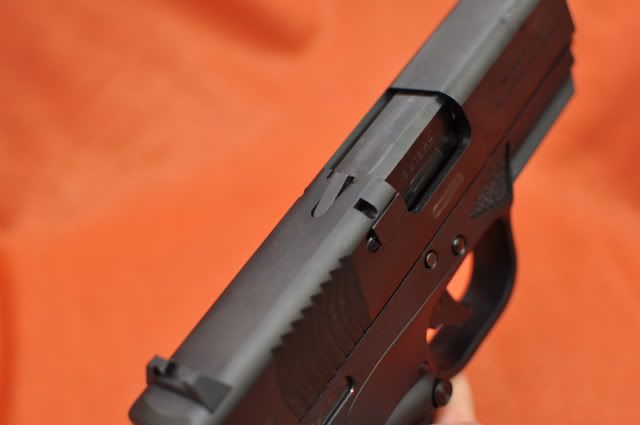 One thing I don't like about this gun is that the serial number is located in three very visible spots on the right side of the gun. In a holster, they're covered, but I don't see why Bersa felt the need to stamp it all over the gun.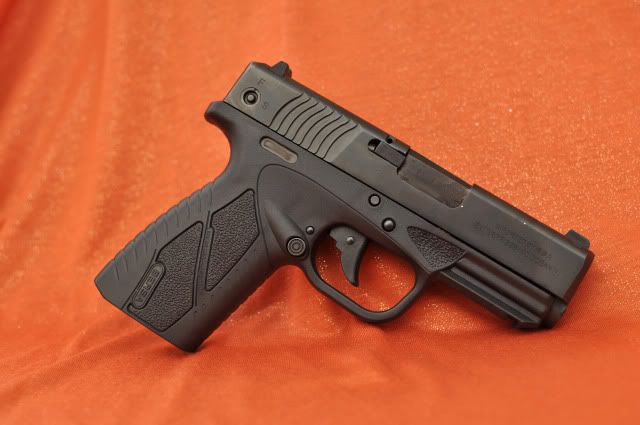 We bought this as a kit, so it came with an extra magazine. While we were disassembling everything to clean it, we noticed one magazine said Bersa on the side, the other didn't. One spring was also much longer than the other, but we didn't notice which magazine it came out of. So we're going to give Bersa a call and see what's up.
Being that it's a new model, there aren't a whole lot of holsters dedicated specifically to it yet, but it fits almost perfectly in the Crossbreed Supertuck I bought for my Glock 27.
I also plan to get some pictures this weekend of different outfits I wear to conceal. I'll have a separate post up on that early next week sometime.